Is Divergent Four ever coming to the theatres? When is it going to release? Or has the studios discontinued its production? 
You can find this out in the following article and a lot more.
Divergent series is a trilogy based on Divergent novels by the author Veronica Roth. It describes a society divided into clans, separated by their virtues.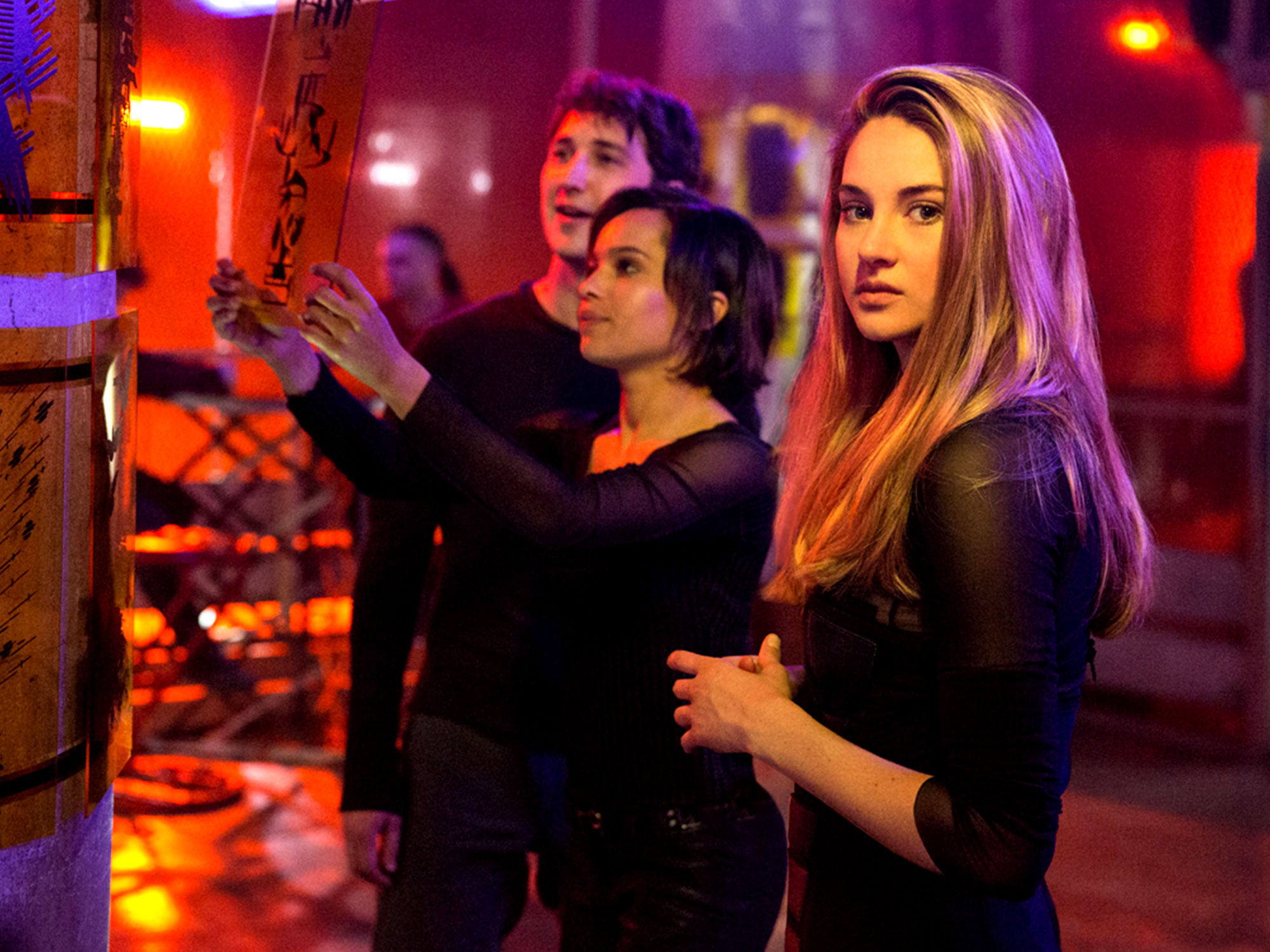 The moral theme of the series is a constant reminder that
one should always, under all circumstances, make decisions for themselves. And we should not allow society to dictate those decisions.
Summit Entertainment and Red Wagon Entertainment produced the trilogy in a total budget of $305 million. It made a total of $765 million on the box office(worldwide).
The first chapter(Divergent) came out on March 21, 2014, which ran for 140 minutes.
The second (The Divergent Series: Insurgent) of the series came on March 20, 2015, and was two hours long. Threequel(Allegiant) came out in theaters on March 18, 2016.
Read More: Kingsman 3: Cast, Release Rate and More
Since then, fans are waiting for the finale of the series.
Is Divergent 4 Canceled?
Sadly, Summit Entertainment has officially canceled the finale chapters of the Divergent movie series.
As the twilight gravy train began coming to an end, Summit Entertainment looked to Veronica Roth Divergent book series to fill the void.
The young adult dystopian series came gift-wrapped with a young adult fan base, and the first two films, Divergent and Insurgent, did well at the box office. 
Then came the third installment Allegiant, which came out in 2016, had bombed and forced the studio to hold off their plans for a two-part finale.
Stuck with an ending franchise that demanded a huge production budget, Summit Decided to change course and conclude the series by re-purposing the final installment into a TV series. 
Unfortunately, the cast and the crew were not on the same page, especially headliner Shailene Woodley, who told E-News that she "Did not sign up for a TV show. "
In 2017, Woodley said that she had officially backed out of the series, making the planned sequel all the more unlikely.
The Plot of Divergent 4
It is a dystopian series aimed at a teenage fan base. It has a plot about a post-apocalyptic Chicago, where everything is in ruins.
Having a divergent mindset in a post-apocalyptic Chicago is dangerous.
Society is all about the faction of people, divided by their virtues. Then comes a girl who does not fit into this society.
Trilogy constantly reminds us of being strong in our convictions. It teaches us about owning our mistakes and making our own decisions.
The world in which Tris is is futuristic. On reaching adulthood, everyone has to choose a faction and has to abide by its rule.
Later Tris realizes that she is divergent and she does not fit into any of the factions. This story is about Tris's discovery of herself. It is a fun watch.
One should watch it.
Will the Movie Series Ever Return?
Well, as of now, it seems impossible for the movies to return. The last came out in 2016 and, it has been four years since then.
Not a single streaming service has revived the series till now also; these networks only pick those projects which are in demand.
Divergent has lacked that kind of fan following.
There several other dystopian dramas present in the market. So there is very little to no possibility of its revival.
We will update you guys here if any production house or streaming service decides to revive the series.
The Cast of Divergent 4? Who Can We Expect?
Till now, it has been crystal clear that we are not getting a two-parted finale for the movie series.
But still, for the die-hard fans out there, we have something special.
Fandom loved the leads of the trilogy. 
Shailene Woodley has performed Beatrice's Prior character and, Theo James was acting as Tobias Eaton. Both have done a phenomenal job in their performance.
Kate Winslet has been a power-packed actor performing Jeanine Matthews's character.
We can expect these actors in Divergent 4(if it ever comes out):
Shailene Woodley for Beatrice Prior character

Theo James for Tobias Eaton character

Kate Winslet as Jeanine Matthews

Miles Teller as Peter 

Maggie Q as Tori

Ashley Judd as Natalie

Ray Stevenson as Marcus 

Ben Lamb as Edward

Christian Madsen as Al
Is There Any Trailer Available for Divergent 4?
No, the showrunners have not revealed the trailer.
Also, the discontinuation of the production leads us to no possibility for the trailer of Divergent 4. Well, enjoy the trailer of Divergent 2014 below.
What is the Rating of the Divergent Movie Series?
The movie series received positive reviews from its audience. The studio had diminishing returns(in terms of profit), with every chapter getting released.
Rating of Divergent
IMDB Rating – 6.6 out of 10
Rotten Tomatoes – With Tomatometer at 41% shows it mega criticism by critics and an average audience score of 69%. 
Meta Critic – It has 48 out of 100, based on 38 critic reviews.
Where Can You Watch the Divergent Movie Series?
You can watch the complete trilogy on Netflix. One can also stream it on Amazon Prime Video. 
Conclusion
Divergent is fun series to watch if you are in the dystopian genre. It is a good one-time watch. And will teach you some important life lessons.
It has packed with some great action scenes and powerful cinematography.
Read More: Rush Hour Season 4: Will It Happen After So Long?
If you are all done with your work and have some time to kill, we recommend you watch the entire trilogy. It has a total watch time of 379 minutes.
Now go and watch the Trilogy. Then you can come back and tell us about it(for instance, you can provide your opinion) in the comment box.