Percy Jackson 3: Release Date: Revealed
Last Updated on 29 January, 2022
you've been thinking about when will you get to see Percy Jackson 3? Did Fox Entertainment stop the development and production of Percy Jackson 3, if yes, then what's next? If your mind is boggling with these thoughts, then you are at the right place. We will try to quench your thirst with all the updates about Percy Jackson 3.
Percy Jackson is the most popular featured film series, especially among the youngsters. It is based on the Novel Series and it is written by the author Rick Riorda.Till now, two movies have been released under the Percy Jackson franchise.
Both the movies were produced by Fox Entertainments. Fox Entertainment's adaption of Percy Jackson and the Lightning Thief aired in the year 2010 and, it made $88.7 million domestically and $226 million worldwide. 
Sequel  Percy Jackson: Sea of Monsters was out in theaters in the year 2013 and, it earn  $68.5 million domestically and $199 million worldwide.
Well, seeing these figures it was never meant to be. After Percy Jackson and the Lightning Thief, which is failed miserably at the box office, it was no less than a miracle and a total surprise that the Percy Jackson franchise decided to shot the second one.
Although Sea of Monsters did much better than its predecessor, at least for some series fans. But it was seemingly not enough to guarantee a Percy Jackson 3.
Many of the fans were hoping to see a Percy Jackson 3 to see how much better they could make it  improve by learning from the previous mistakes. We may get see a complete reboot of the movie series in the form of Web series as Disney Plus and the author Rick Riordan are working together on this project
The Cast of Percy Jackson 3. Who can We Expect?
Rick Riordan(who is the author of the novel Percy Jackson) is currently working in collaboration with Disney Plus. He is writing a script for the complete reboot of the film series. In a tweet, he said that the scriptwriting at its very early stages, and it's WAY too early to provide any information on the casting.
This time we can see some new faces as Riordan and his team are trying to make a more teen-centric movie. But there is still a slight chance that the main characters are likely to return:
Logan Lerman in the lead role as  Percy Jackson 
Alexandra Daddario in the second lead  as Annabeth Chase
Brandon T. Jackson as Grover Underwood
Jake Abel as Luke Castellan
Kevin McKidd as Poseidon
Sean Bean as Zeus
Uma Turman as Medusa
Steve Coogan as Hades
Melina Kanakaredes as Athena
Serinda Swan as Aphrodite
Dimitri Lekkos as Apollo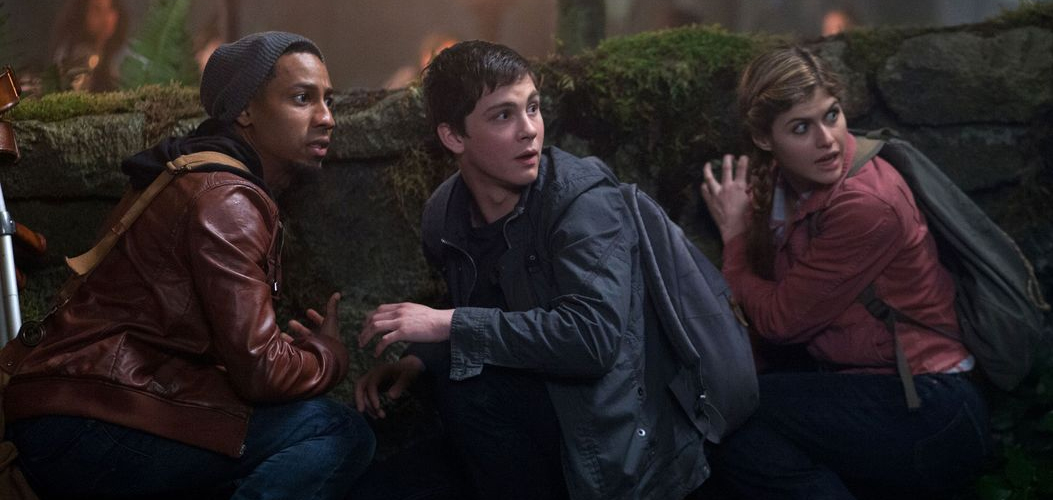 Release Date of Percy Jackson 3: When can You Finally Watch it?
Well according to the news till now we don't have a specific release date  related to Percy Jackson 3. It is still be a mystery for the audience.
Since the adaption of Percy Jackson by Disney+, it looks like a piece of good news, as the man of  himself Rick Riordan is currently heavily involved in the whole process. On June 15, in the year 2020, Rick took Twitter to say, "He is in the very earliest stages of the series. He said he still is figuring out the pilot script."
Riordan says that it takes about 6 to 12 months to write a novel. 
Making a TV show is way too complicated, especially with pandemic the whole scene.
The final words were, "Most optimistic guess is two years, Maybe?" So if his estimates are correct then, we can expect Percy Jackson on Disney+, sometime in 2022.
The information regarding the release date has been taken from the source
What to Expect from Disney Plus Percy Jackson?
As Percy Jackson is now a venture of Disney Plus and with the author Rick Riordan now on board with scriptwriting and Disney planning a complete reboot to the series, we as fans can expect some subtle changes.
Child-Friendly content:  Percy Jackson was written in a way that they were designed to follow their character's as they were maturing. The theme of the story was so slowly developing the character towards a fateful end. Riordan's biggest complaint with Fox's 2010 adaptation was the inclusion was suggestive language. As Disney also focuses on child-friendly content we can expect to see some of it in its adaptation of the Percy Jackson venture.
 More Backstory: As this new adaptation of the Percy Jackson novels from Disney plus is complete series, it means that the streaming service will have more runtime to play with.
We will be seeing more backstories of the characters.
About how Percy came into existence and how Annabeth played with Percy in their childhood(as written in the novel), along with her desire to lead and demonstrate her skills.  Out of all the characters, Grover is the most complex in terms of backstory. The things that motivate him despite his past failures. These all were missing from Percy Jackson 1.
Trailer:
With a pinch of salt, I have to tell you that the trailer for Percy Jackson 3 is not released. But there are many Fan-Made teasers/trailers which are available on Youtube. Here is one fan-made trailer for you. 
IMBD Rating:
It has not been released yet. Disney Plus is the official partner of the franchise Percy Jackson. You can all the previous and the upcoming movies on Disney Plus. Pearson Jackson scored a poor rating of 5.9 out of 10.
FAQ:
Why has Percy Jackson 3 taken so long?
After the discontinuation of the movie in 2014, no development in the movie was has been seen. But in 2020 it has again restarted.
When can we expect the movie?
It can be expected sometime in 2022, according to the writer Rick Riordan.
Will Logan Lerman return in Percy Jackson 3?
The actor has done a phenomenal job in the previously released movies.
We can expect him in the upcoming Percy Jackson 3.
Conclusion
It is a fantastic movie and, with the new adaption coming soon we can expect some great content. We would love to hear your thoughts on Percy Jackson.
As soon as we get any further updates on the threequel. We will update it. Keep in touch with us for the most current information.
If you like this article then follow our website keeperfacts.com and don't forget to follow our social media handles