The Great Never sacrifice For The Urgent They Handle The Immediate And Still Make Sure To Secure The Failure
One of the Best Line from the "Billions" and now, the creators (Brian Koppelman, David Levien, and Andrew Ross Sorkin) are coming up with the finale Season of Billions i.e Season 5.
Recently, due to pandemic coronavirus, Billions was split into 2 parts and "The Billions" shooting had to stop in the mid. Fortunately, everything is up right now and 5 final episodes of Billion season 5 are coming soon.
Let's Starting with the Billions Season 5 release, cast, trailer, and more.
Billions Season 5
As The Creator is now working on the final episode of the "Billions", they have stated that season 5 is going to be in two parts and one will be released in autumn.
The final episode of the current season of Billions is going to be released soon which gets delayed by the Covid-19 as mentioned above.
Good News: Billion Sixth Season is also renewed between Showtimes and Creators of Billion Tv Series.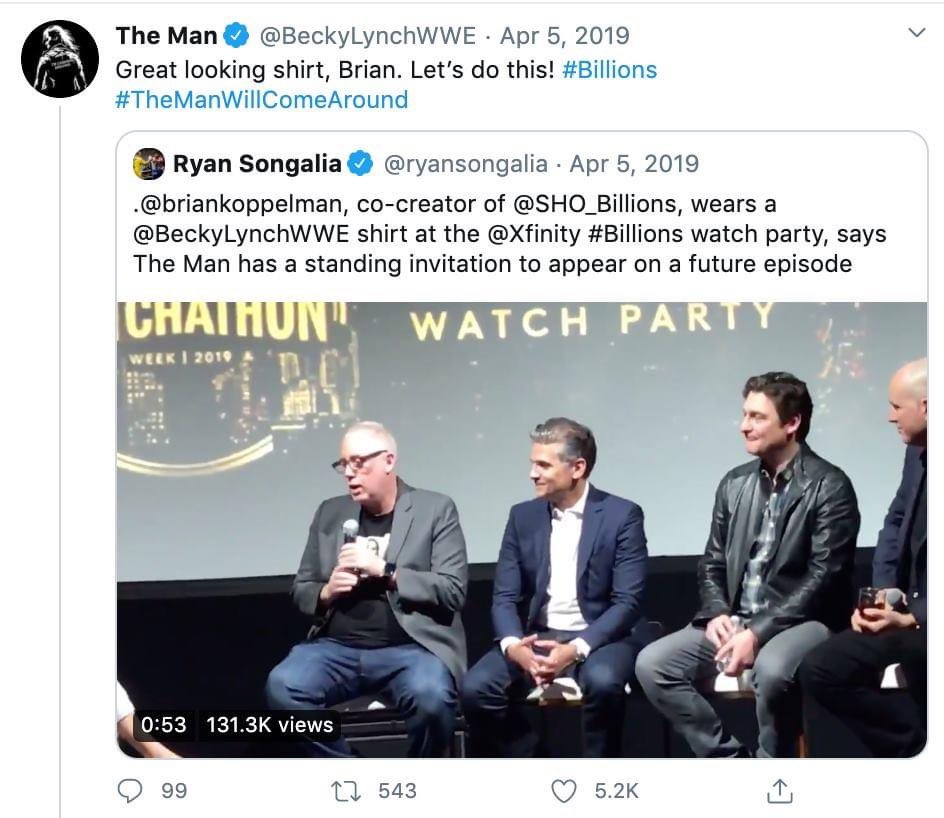 Let's talk about Billion Season 5:
What about Billions Season 5 is?
Billions is an American Teliviosn drama series created by Brian Koppelman, David Levin, and Andrew Ross Sorkin. The Series is premiere at the showtime. The series was inspired by the investigation stories of Preet Bharara.
The story got a huge success and also get positive reviews. It was also nominated for the Outstanding Drama series.
The main lead in the story is Hedge fund king. He is a billionaire and wants to tilt the capital market in his favor. The story revolves around him and the trick of his manager. The drama is loved by those who love to investigate and solve mysteries.
Are you one of those who loves solving mysteries, then must go for this Billions Season 5 and designated survivour season 4.
Release of Billions Season 5 New Episodes
The New Episodes of the Billions Season 5 is released on May 3, 2020, which is not complete. One of the most loved Tv shows by its viewers airs at Show Time had to stop after the seventh episode because of the covid-19.
Only the first 7 episodes are released and the other remaining episode is going to be published soon confirmed by officials.
S05E01 : Episode 1 was released on 3 May 2020
S05E02 : The Chris Rock Test – released on 10 May 2020
S05E03 : Beg, Bribe, Bully – 17th May 2020
S05E04 : Episode 4 – 24 May 2020
S05E05 : Contract – 31 May 2020
S05E06 : The Nordic Model – 7 june 2020
S05E07 : The Limitless Sh*t – 14 June 2020
As shootings of next episodes are going on. 2nd part of Billion Season 5 is going to be released in the year 2021 but there are no solid dates on the production table.
When the last seventh episode airs showrunner tweeted that "We all can't wait to get back to work and finish the season when it's safe."
star Maggie Siff shows off her flower power in this stunning #CBSWatch fashion shoot.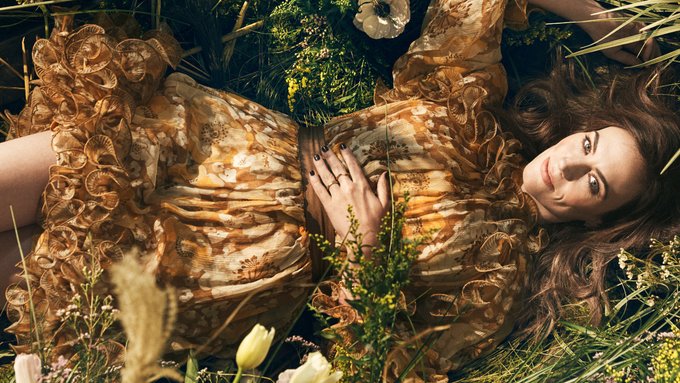 Where to Watch Billions Season 5?
The Billions Season 5 is available on many platforms from where you can enjoy streaming the new season 5 episodes.
Billions Season 5 is available on Showtime  while the UK viewers can watch it on Sky Atlantic, also available on Now Tv and Amazon Prime Videos.
Sadly, Billion webseries is not available on Netflix.
You can also watch Billions Season 5 on Hulu for which you have to pay the subscription fees that are about $5.99 for a month and Hulu provides more features for its users which you can check on its official website.
B/w are you Looking for the best web series that will make boredness from your quarantine days? Check out this article given below on a superb and highly watched web series from Netflix.
Sex Education Season 3 Release date|Plot|Cast.Hope you like it for sure 🙂
Before looking at billion season 5 cast, let's have a look at first look/trailer of season 5.
The Trailer of Billions Season 5
Fans are going crazy for season 5. The below is a statement of a fan who is talking about the Covid 19 and how the world is suffering from it.
"The world is going through a lot right now. Please release the season soon to make it a better place."
Have you seen how the viewers are waiting for season 5 after the 4th season ends. Here we have an official trailer of season 5 for you. Check this out if you haven't watched it yet.
Billions Season 5 Cast
The Star cast for this amazing hit is mentioned below.
Paul Giamatti as Chuck Rhoades
Damian Lewis Bobby Axelrod
Maggie Siff as Wendy Rhoades
David Costabile as Mike "Wag" Wagner
Daniel K Isaac as Ben Kim
Jeffrey DeMunn as Chuck Rhoades, Sr.
Dan Soder as Mafee
Toddy Leonard Moore as Bryan Connerty
Asia Kate Dylon as Taylor Mason
Billions IMDb Rating and Reviews of Users
According to the Internet Movie Database, IMDb the Billions has a rating of 8.4 out of 10 while other ratings are given below.
Rotten Tomatoes-88%
Tv.com-6.1/10
According to Google Users, it is liked by 88% of people. Also, check out the crazy reviews of the IMDb users on Billions, 2016.
As usual, a great series starting to nosedive. The third series was getting weak on plot and by 2/3rds thru the fourth season, one was starting to wish Taylor and a few other characters had been killed off at birth. Shame.
MY god the character Wendy nearly ruins the whole show for me…not to mention Taylor…But The character wendys importance is wayyyy overinflated…
They could kill her off tomorrow and the show would not be missing a thing…the same actress ruined Sons of anarchy the same way…overinflated importance just to squeeze in a POWERFUL WOMAN…..I just cringe when there is a scene with her.
It was all about Wall Street and trading and very informative. The acting of all the main characters is great and still is. Problem is, this past season they've traded a great show for what seems like a liberal agenda laden themes and lectures and it's ruined the show by making it unwatchable with its smug.
What's your opinion regarding this season?
Have You watch the "Billions" previous season share your reviews in our comment section below.
Final Words
The above article is based on Billions Season 5 why it gets delayed? When will it renew with its final episode, season 6, and more from this American Drama.
Hope you find this article informative for you. If yes then please let us know in our feedback section given below.
Frequently Asked Questions
Q-How many numbers of episodes do "Billions" have?
A-The total number of episodes of Billions is 55.
Q-When is Billions Season 5 on Sky?
A-21st October the date on which 'Billions' season 5 premieres on Sky Atlantic on .
Q-How many episodes of Billions 5 have?
A-Billions Season 5 has about a total of 12 episodes from which 7 episodes are released and the 5 final episodes are going to be released by the creators.
Q-How does Billion Season 5 end?
A-The Billions Season 5 is not end in fact renewed by the Sho Time for its final episodes which get delayed because of the Covid-19.
Q-Will there be the Sixth season of Billions?
A-Yes, Showtime is going to release the Billions Season 6 but after completing season 5.